Have you ever encountered the dreaded "Stock images service failed" error when using Microsoft Word? It can be an incredibly annoying and frustrating problem, but there are a few steps you can take to fix it.
Follow these steps. Don't read the rest.
Press the Windows key and R simultaneously on your keyboard to open the Run command.
Type in inetcpl.cpl and click OK.
Go to the Advanced tab, in the Settings section, go to Security and uncheck Do not save encrypted pages to disk.
Click Apply and OK to save the changes. Once it's done, open any Office apps and check if you can now insert pictures online.
Stock image services provide users with a wide array of visuals that can be easily inserted into documents. However, should these services fail due to technical reasons or other issues, the user may encounter the "Stock images service failed" error message within their Microsoft Word document.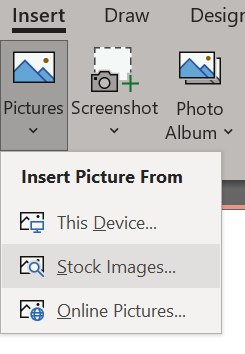 When this happens, the most important step is to ensure that your version of Microsoft Office and all related programs are up to date. This includes both major and minor updates. Outdated versions of Office products are known to cause multiple issues with stock image services, so updating is often a quick fix for this error.
If updating Office does not solve the issue, one possible solution is to reset Microsoft Word's settings. To do this, open Word, click on File > Options > Advanced > Reset and then follow the prompts given by the interface. This should clear any corrupted data associated with stock image services in Microsoft Word and hopefully get rid of the "Stock images service failed" message once and for all.
In some cases, third-party extensions or add-ins may also interfere with stock image services in Office products like Word. If a reset didn't solve your issue, try disabling any third-party add-ins or extensions one at a time before testing if the problem persists.
Finally, if none of these solutions work for you, contact your IT support team or an experienced software technician who can help diagnose and troubleshoot any potential underlying issues with your system setup or configuration that might be causing Stock images service failure errors in Microsoft Word.
Although dealing with an error like "Stock images service failed" can be demoralizing at times, knowing what causes it – as well as some ways you can address it – can help bring back normalcy quickly!