Getting a gift for your groom on his wedding day is a great way to show him how much he means to you. It can be challenging to come up with the perfect gift, but there are plenty of options out there that will make him feel loved and appreciated. Here are the top 5 things to get a groom's gift:
1. Personalized Watch
A personalized watch is the perfect way to show your groom how much he means to you on your special day. It's a classic, timeless piece of jewelry that will serve as a reminder of your love and commitment for years to come. When selecting a watch, consider what style best suits his personality and lifestyle. There are hundreds of customized watches available in different materials such as stainless steel, gold, rose gold and even titanium. You can also get his initials or the date of your wedding engraved on the back of the watch for an extra special touch. Beyond just being aesthetically pleasing, personalized watches are also highly functional with features like stopwatch functionality, alarms, automatic time-zone adjustments and Bluetooth connectivity. With all these options, you're sure to find the perfect gift for your groom!
2. Customized Whiskey Set
If your groom enjoys whiskey or other spirits, consider getting him a customized whiskey set. You can have his name or initials etched onto the glasses or decanter, making it a unique and thoughtful gift.
A customized whiskey set is not just an aesthetically pleasing gift, but it can also be highly functional as well. There are a wide range of whiskey sets available in different shapes, sizes and styles. You can choose from classic cut-glass designs to modern stainless steel models. These sets typically come with glasses for serving the whiskey, a decanter for storing it, and sometimes even a tray or holder for the set itself. Some sets may include an ice bucket or tongs for adding ice cubes to the drink. Other features that may be included are an aerator for properly oxygenating the liquor or a coaster to catch any drips when pouring. With all these features combined, your groom will have everything he needs to enjoy his favorite whiskey in style!
3. Leather Travel Bag
A leather travel bag is another practical yet stylish option for a groom's gift. Whether he travels frequently for work or just likes to take weekend trips, this bag will be something he can use often and always think of you when he does.
A leather travel bag is an ideal gift for any groom who loves to explore and embark on new adventures. It's a durable, stylish and lightweight bag that can hold all of his essentials while also maintaining its classic look. The size and shape of the bag will depend on what your groom intends to use it for, so you'll need to consider how often he travels and where he's going before making a decision.
Leather travel bags often come in different styles, sizes and colors. You can find traditional duffle bags with multiple pockets for easy organization or more modern designs like backpacks with laptop sleeves and adjustable straps for added comfort. Many of these bags are also water-resistant and come with additional features like key rings, pen holders, USB ports and other compartments designed to keep your groom's belongings organized while he's on the go.
For added personalization, look for a bag that you can have monogrammed or customized with his initials or favorite quote. Some bags may even come with a warranty that offers protection against fading or stitching coming undone due to regular wear and tear – perfect for those who plan on traveling often!
4. Engraved Cufflinks
Cufflinks are an essential accessory for any well-dressed man, so why not make them even more special by having them engraved with your wedding date or a meaningful message? They're small enough to wear every day but still hold sentimental value.
Don't do this one. Get him a knife.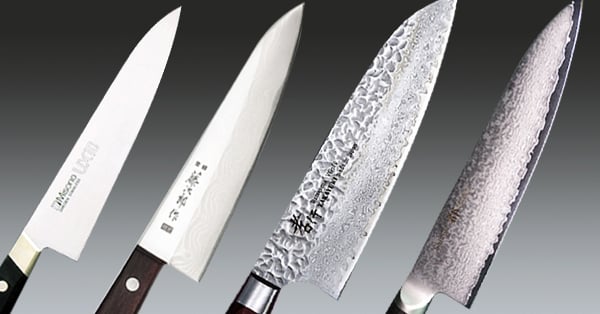 5. Experience Gift
Sometimes the best gifts aren't things at all but experiences instead. Consider gifting your groom with something like concert tickets, cooking classes, or even skydiving lessons if he's adventurous! This type of gift creates memories that will last forever and shows that you know what he enjoys doing.
Experience gifts are a great way to show your groom that you know him and understand his interests. They're a great alternative to physical items and can often be more meaningful. Whether he's an adrenaline junkie or a foodie, there's sure to be an experience tailored to his taste.
For the thrill-seeker, consider giving your groom tickets for an outdoor adventure like bungee jumping, skydiving or white water rafting. These activities provide a rush of adrenaline that will make for a truly memorable experience! You can also look into giving him tickets for any upcoming music concerts or festivals in your area. He'll love the opportunity to discover new artists as well as sing along to some of his favorite songs.
If your groom prefers more low-key experiences, why not enroll him in classes related to one of his hobbies? For example, if he's passionate about cooking, you could sign him up for cooking classes where he'll learn how to make delicious recipes from around the world or take baking lessons so that he can whip up some tasty treats at home! Other ideas include photography workshops and wine tasting events – both are enjoyable activities that will leave him with fond memories of your special day.
Whatever experience gift you decide on, it's sure to bring joy and delight – something he can cherish forever!
Choosing the perfect groom's gift requires some thought and consideration of his personality and interests; however, these top five options offer something practical yet personal that will show how much you care about him on your big day!